Published September 18th 2018 on forbes.com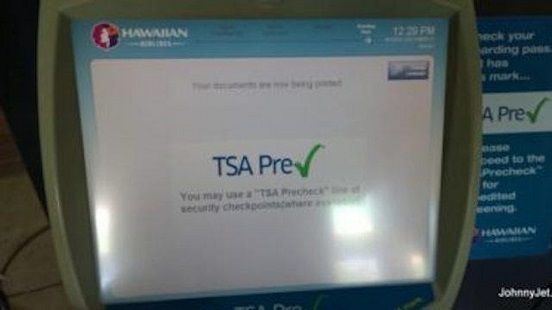 Image credit: TSA Precheck  JOHNNYJET.COM
Your wait time in airport security will hopefully shorten in the near future. The "PreCheck is PreCheck Act of 2018" is making the rounds on Capitol Hill to limit the number of non-members that can access the TSA PreCheck security line.
Airport security wait times have been growing due to cheaper flights thus historic traffic volumes. Expedited security lines including TSA PreCheck aren't as quick as they used to be, partially because non-TSA Precheck members can sometimes pass through.
The new TSA PreCheck Bill passed the U.S. House via voice vote on September 4, 2018. It must now pass the U.S. Senate before the President can sign the bill into law.
Changes From the TSA PreCheck Bill
Here's what you can expect if H.R. 6265 becomes law:
Adults must have active TSA PreCheck credentials to use the expedited security line

Travel companions younger than 12 or older than 75 may still use TSA PreCheck
Currently, spouses and other travel companions that don't have TSA PreCheck credentials might be able to use TSA PreCheck if somebody in their travel party has TSA PreCheck.
Once the new bill becomes law, any traveler between the age of 13 and 74 must have their own TSA PreCheck pass. Otherwise, they have to pass through the standard security line which usually has longer wait times.
---
forbes.com/sites/johnnyjet/2018/09/18/house-passes-new-tsa-precheck-bill/