"Like a Taxi-cab, Only BETTER!!"
Book Your Sedan Service



WELLSEDAN Sedan Service is similar to a Taxi, but is actually A Very Affordable Car Service that provides Personalized Transportation to the Residents and Visitors of Carroll County, Maryland. Wherever you live, Westminster or New Windsor, Finksburg or Manchester! Our Company located in Hampstead, Maryland is ready to take you where you need to go...

Need  Airport Transportation?
You need a ride to work this week?
Have a Doctor or Dentist appointment? 
Call and Book your Appointment for Pick Up!

It's never too early. Guarantee your peace of mind and schedule your Dates and Times well enough in advance.
WELLSEDAN transports you in a Clean, Comfortable, Courteous manner.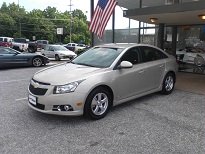 Enjoy These Amenities:
Smoke Free Environment

Complimentary Bottled Water

Mobile WiFi Hot-Spot

On-Star Security

Charge your Mobile Phone

Connect your Laptop or Tablet

Your Music via USB Connection

Need a ride now? 
call the number anytime and Leave a Message!
If we are available, we'll come get you!

---
The Difference Between a
Taxi Cab Service and a Sedan Service?
>A Sedan Service is a transportation service that offers Taxi like rides in vehicles. These companies exist in many places, though the exact definition, along with their regulations, may vary from state to state. In some places, the term refers to a more luxurious service than a Taxicab, while in other areas, it is a cheaper alternative. In most places, the ride must be prearranged, and a Sedan Driver is not legally permitted to pick up a hailing passenger like a Cab Service. Also, most of these services do not use meters like a Cab does, but rather charge by the mile, following the odometer.
In the State of Maryland, the legal definition of a "Sedan Service" is the operation of a motor vehicle "For Hire" using a motor vehicle designed to carry 15 or fewer persons, including the driver.><wording courtesy of Wikipedia
    Therefore:  it is important that you know;  WELLSEDAN LLC  is Licensed by the Maryland Public Service Commission for up to 4 Passengers, and is in Complete Compliance with all State Issued "For Hire Carrier" Insurance Regulations.
Safety Is Always The Main Concern!

---
Digital Invoicing Provided By