Practice safety when hiring a ridesharing service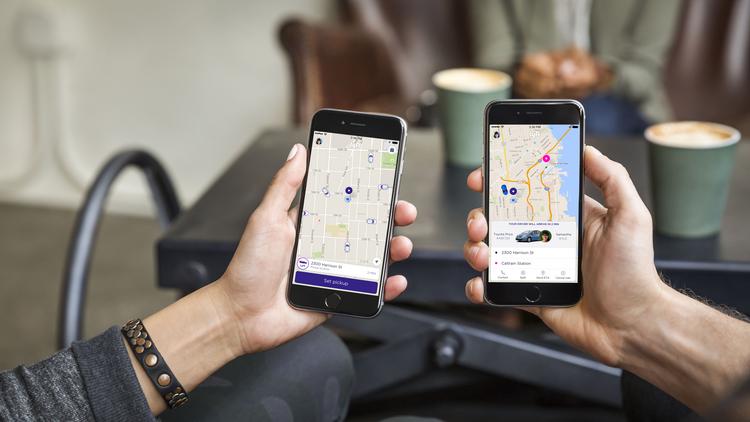 [Image credit: Lyft]

Safety has been a central theme surrounding rideshare services such as Uber and Lyft in recent months.
There have been several cases in the news involving violent altercations between drivers and passengers, with the most recent coming in February when a Kalamazoo, Michigan, Uber driver admitted to killing six people.
The driver, Jason Dalton, went on the shooting rampage in between making Uber pickups. He had passed a company background check, and had no prior criminal history, police say.
The popular ridesharing programs have safety guidelines in place for both passengers and drivers. Uber, for example, uses a background check service called Checkr, which runs the driver's social security number and checks county, state and federal databases for criminal convictions, according to Uber.
But Dave Sutton, spokesman for Who's Driving You, a public safety initiative of the Taxicab, Limousine and Paratransit Association, says ridesharing companies don't perform FBI fingerprinting checks conducted by law enforcement and don't meet the drivers they hire in person. Whereas, taxi drivers undergo FBI fingerprinting, he notes.
Uber did not respond to requests for an interview for this story. Uber Chief Security Officer Joe Sullivan said in a conference call with reporters after the Kalamazoo shootings that he didn't think the tragedy would cause Uber to change its policies.
"The perpetrator had no criminal record, and if there's nothing on someone's record, no background check is going to raise a flag," Sullivan said. "As this case has shown, past behavior may not accurately predict how people will behave in the future."
Just like when hiring a traditional taxi driver, it's a good idea to follow safety tips before hiring a rideshare service.
Here are a five tips to take before hiring a Lyft or Uber driver.
1. Confirm the driver and car
Before accepting a ride, confirm the driver is the person the service notified you was coming.
When you're matched with an Uber driver, you'll see a picture of the driver, her or his rating, the car's license plate number and the driver's name. Lyft offers similar information.
"When passengers request a ride using the Lyft app, they get a text confirmation that includes the driver's name as well as the make, model and color of their car," says Lyft corporate communications manager Alexandra LaManna. "Passengers also immediately see a picture of their driver's face, their car and their license plate number, and can track their driver's arrival via GPS. We encourage passengers to confirm all of those details before they get into a car."
Despite those measures, Sutton says there have been several cases of people posing as rideshare drivers.
"It's not the driver they've requested," Sutton says of those cases. "Double-check their license plate and information. The license plate information is the best way to go."
2. Check the driver's rating
Both Uber and Lyft have platforms to rate and check a driver's rating.
Uber drivers can also rate passengers, just as passengers rate the drivers, which encourages positive interaction.
3. Riding up front
All Lyft and Uber drivers must pass criminal background checks before they're allowed to drive. But some people, such as Sutton, say the services need to go one step further by requiring fingerprint testing. Because they don't, Sutton recommends not riding in the front seat.
"Many of the incidents that we've seen … have happened to passengers riding up front," Sutton says.
Palo Alto, California, resident Andrew Wen, who uses both Uber and Lyft, would also like to see additional security measures.
"I would want them to check for mental health issues in addition to criminal background checks," says Wen, who reviewed Uber on Angie's List. "Keep in mind, I'm a guy and fairly confident in my ability to fend off issues. The key to safety is establishing a rapport with the driver and don't give them motivation to hurt you. Be friendly and nice."
4. Don't drink too much
Sutton says many of the violent cases involved a rider who had drank too much alcohol. Although it's a good idea to call for a ride if you've been drinking, having too much to drink can lead to a dangerous situation.
"Often, it's late at night, they may be in a strange city and they may be tipsy," Sutton says. "The driver has control of the vehicle. Also, whenever possible, don't ride alone."
5. Never give cash
Both Lyft and Uber automatically charge rides to the riders' credit cards, so no cash is ever exchanged.
Officials say if you're asked to pay in cash, it's an immediate red flag. Sutton recommends leaving the vehicle before starting the ride in those situations.
www.angieslist.com/articles/5-ridesharing-safety-tips-follow.htm